Download center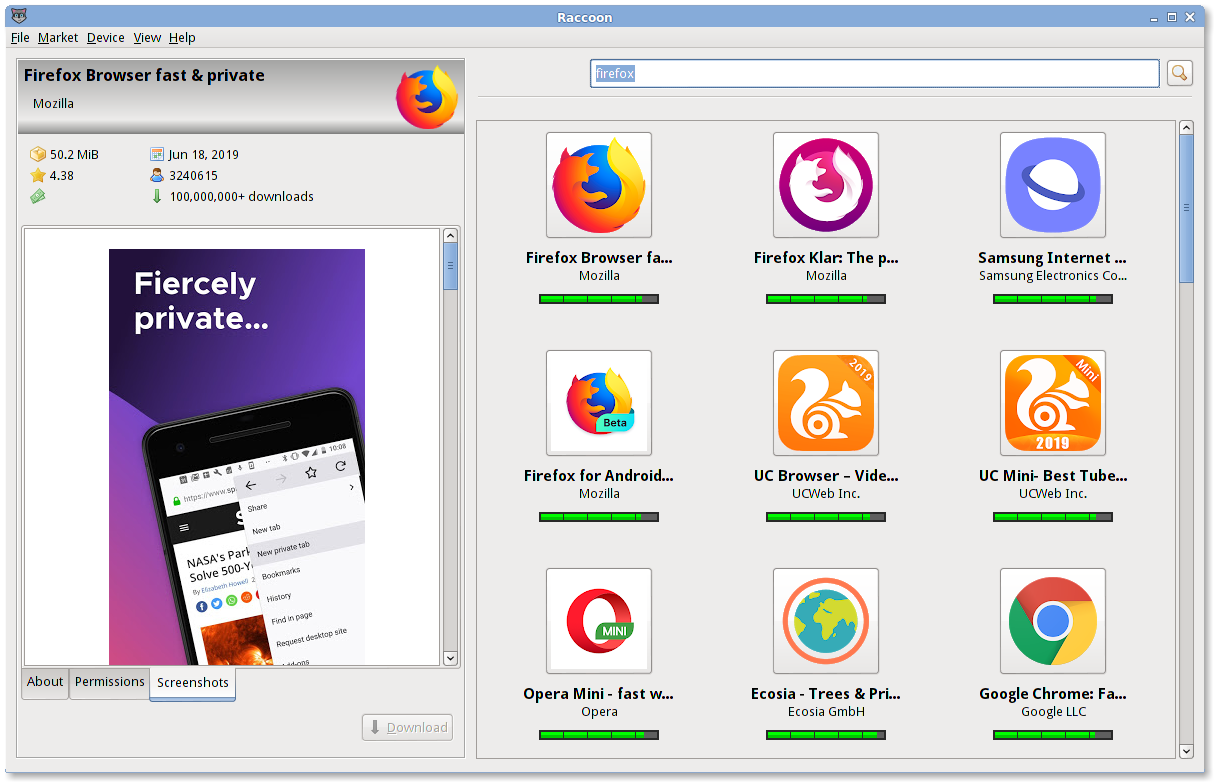 Raccoon
The APK Downloader for Google Play. This is the desktop edition, supporting Windows, Linux and Mac OS.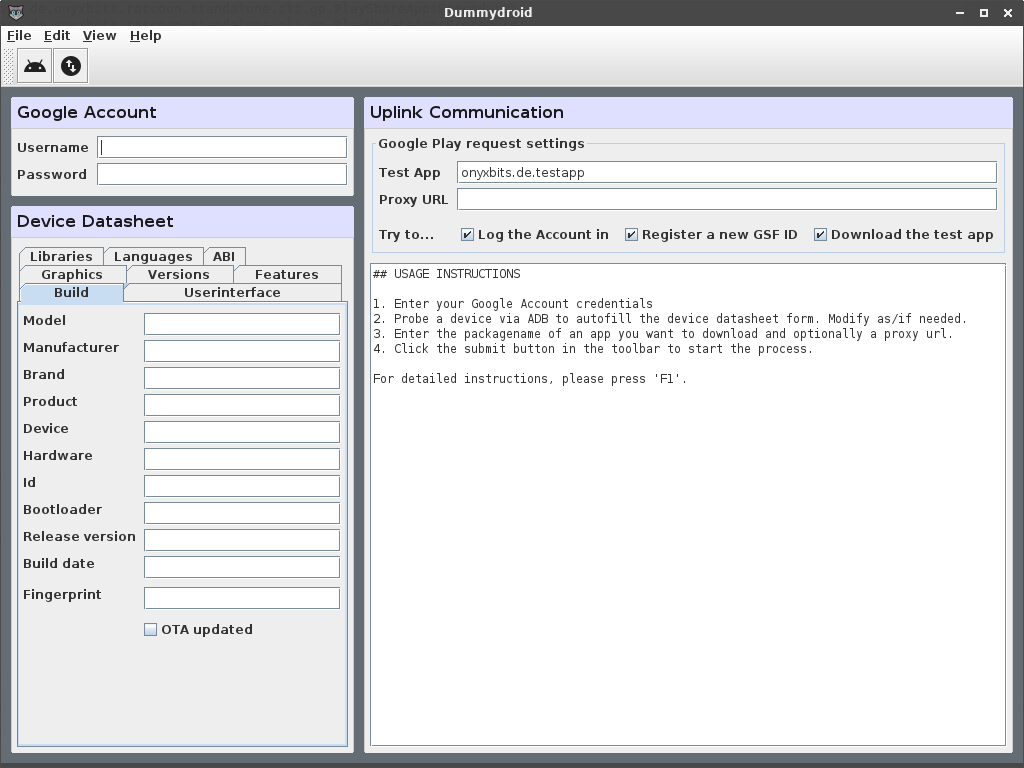 DummyDroid
A compagnion tool for Raccoon. Required to download apps with "special requirements" (e.g. geo blocked or not compatible with Raccoon's build in device).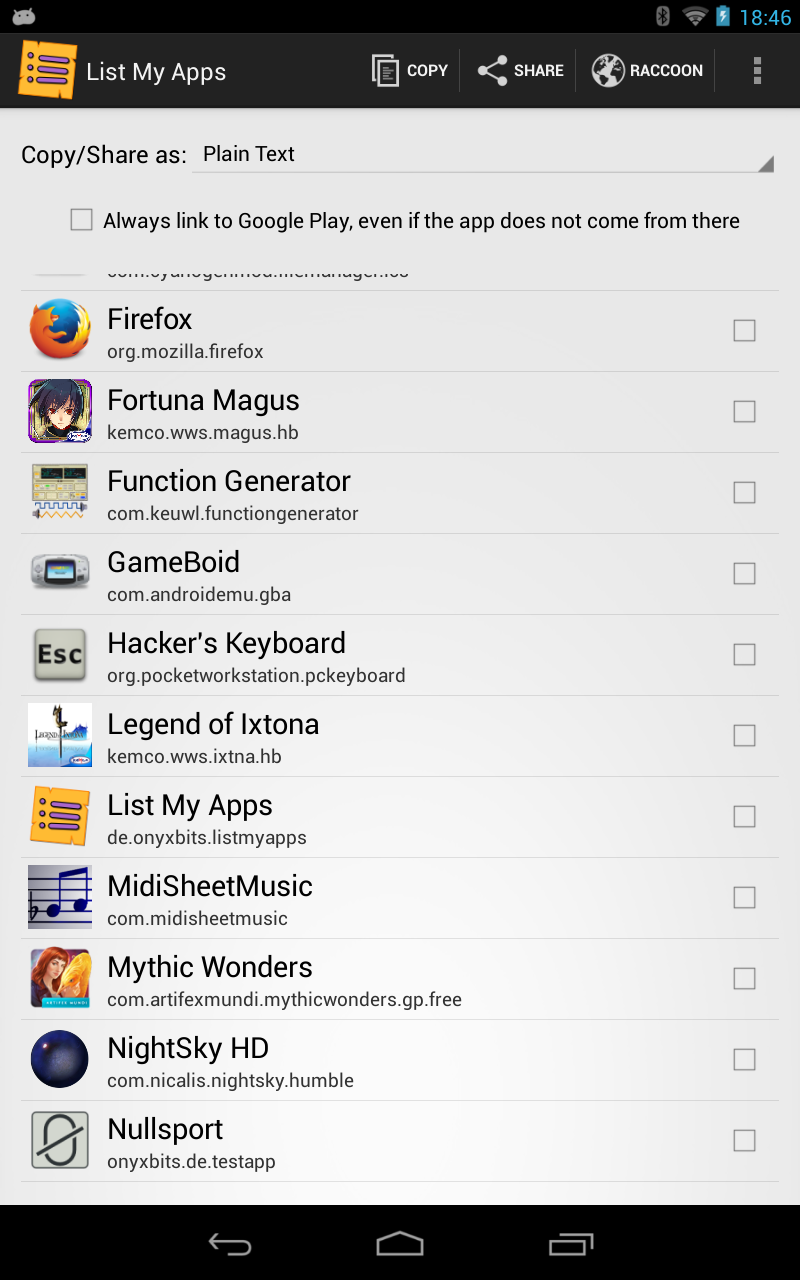 List My Apps
An app for taking an inventory of apps, installed on a given device. Useful for importing a collection of apps into Raccoon or sharing it with your friends.